Fly with us to the Vaud Alps!
The magic of flight in an exceptional setting! In the heart of the Vaud Alps, the Dimension-3 free flight school invites you to come and discover the pleasures of paragliding in all seasons!
We operate on a daily basis in some of the most beautiful landscapes in Switzerland. And we take you there to enjoy the view from the sky.
Every day we make one of your most beautiful dreams come true: Flying! We offer several types of two-seater flights (also called "tandem flights"). We like to fly and we like to share your joy.
Dimension-3 is also and above all an FOCA and SHPA accredited school. All year round we offer introductory courses, full training courses to obtain the federal patent (solo licence), refresher courses and discovery days.
PARAGLIDING SCHOOL
Since 1994, our school has been training future paragliding pilots. From theory to practice, from the school slope to big flights, from apprenticeship to the FSVL federal diploma, we have accompanied and transmitted our knowledge to hundreds of flying pilots.
Our instructor pilots are enthusiasts
Guy-Bertrand
The Boss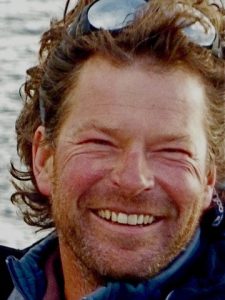 Christian
Team Pilots/Instructors
Maxime
Team Pilots/Instructors
Julien
Team Pilots/Instructors
Yann
Team Pilots/Instructors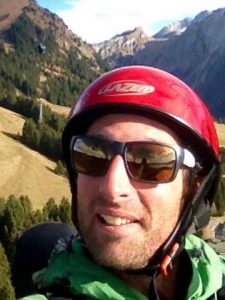 Guillaume
Team Pilots/Instructors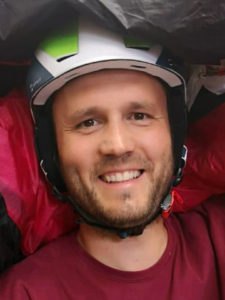 Dimension 3 on TV shoots
of "Ushuaïa Nature" with Nicolas Hulot
For more than 15 years, we have collaborated with Nicolas Hulot's "Ushuaïa Nature" TV program. Our mission is to set up the logistics of free or motorized flying machines during filming. Nicolas Hulot borrows our fabulous machines to meet the different peoples of the planet. He likes to practice simple, silent and ecological flight. Whether it is in free or electric paragliding, paramotor, woopy fly, woopy jump, swift, etc.

We provide you with advice, technical recommendations and logistical support. All the materials used are tested in order to ensure the requested service in complete safety.
Guy-Bertrand Jaquier has carried out the missions entrusted by Nicolas Hulot in all regions of the world:
On Lake Baikal in Siberia
In Kamchatka, Siberia
Zambia and Namibia
In Mozambique
In Niger
In Chile on the island of Robinson Crusoeé
In the Amazon region of Brazil
In the French and Spanish Pyrenees
In Iceland
In India at Laddak
In Argentina
In Chad in the Ennedi
About us | Dimension-3: paragliding school and tandem flight in French-speaking Switzerland
06/11/2016