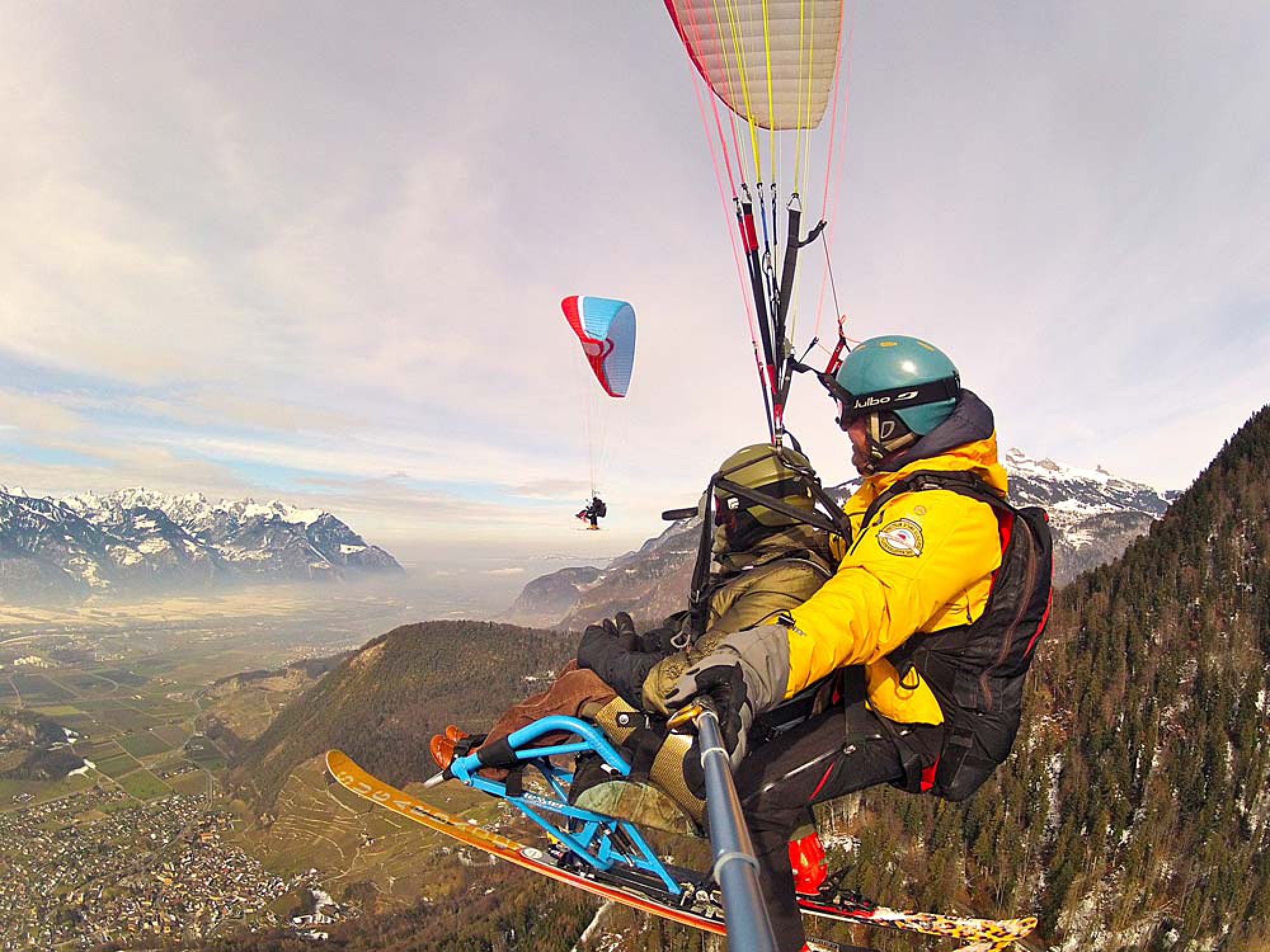 HANDISPORT tandem flights
░ Our team offers people with disabilities the opportunity to discover the joys of paragliding in all seasons. The great experience of our instructors (handisport qualification) allows us to offer these unique sensations to a greater number of people!
We regularly take paraplegics, quadriplegics, cerebral palsy,… Do not hesitate to contact us, our great experience of the disabled sport has allowed us to fly people who did not believe that this activity was accessible to them… You can make all the flights presented on our website www.dimension-3.ch.
Depending on the passenger's feeling in the air, the instructor can adapt the flight time, or the evolution zone, in order to optimize the comfort of the passenger in a wheelchair.
The flight chair can also be a tool used in the context of seniors whose physical condition does not allow the conventional practice of paragliding in two-seater.
Our chairs allow take-off in winter on snow (model on skis) and in all seasons with the model of wheelchair equipped with wheels.
#flydimension3